Search Engine Marketing and Optimization Case Studies
At Medium Blue, we offer full-service search engine marketing management and unbeatable customer service. Find out how this dedication to providing the highest level of service possible has helped our clients realize success in their internet marketing efforts. The following case studies offer a first-hand perspective into what working with us looks like through the eyes of our clients.
The Dogs and Cats of the Atlanta Humane Society Get a Leg Up
Medium Blue had one goal in mind: helping its neighbor, who just happened to be the city's oldest non-profit animal welfare organization, increase its online presence. Working on a pro-bono basis, Medium Blue offered to optimize the Atlanta Humane Society site in order to increase website traffic and awareness through improvements in organic search, adoption numbers for dogs and cats, and the number of monetary donations and volunteers. In order to uncover the focus of their joint SEO campaign and online public relations efforts, Medium Blue collaborated with the AHS to chart a course of action to target the necessary audience and raise the public's awareness about its various events.
Cbeyond Is Heard Loud and Clear with Pay-Per-Click Marketing
In an effort to increase both its website traffic and the number of qualifies leads, Cbeyond, a leading provider of business-grade IT and communications services, decided to focus its online marketing tactics on paid search. The voice and data services company chose Medium Blue to assume management of its existing PPC campaign after a careful review of vendors, assured that the SEM firm could turn the tide and improve bottom line business results. Medium Blue initially inherited three markets – Denver, Dallas, and Chicago – before getting the green light for a full rollout across all markets. At that point, Cbeyond, then engaged with another SEM firm, was interested in seeing which firm offered the best return on its pay per click marketing spend. After delivering a dramatically higher ROI than the competition, Medium Blue was given control of each PPC campaign for all of Cbeyond.net's markets just one month later.
WorkLifeBalance Grows Balance Sheet with Search Engine Optimization
For WorkLifeBalance.com, a B2B company, embarking on an SEO campaign with Medium Blue was the strategy that worked best. As a result of the campaign, the company found itself at the top of the organic search results and the founder became a recognized authority in his industry. Plus, Medium Blue was able to increase targeted website traffic, which helped WorkLifeBalance to increase its revenues.
Raising Brain Aneurysm Awareness a "No-Brainer" for Boston Scientific
Medium Blue's comprehensive SEO services offered extensive benefits to Boston Scientific and the American Society of Interventional and Therapeutic Neuroradiology (ASITN). Through an in-depth Internet marketing campaign, Boston Scientific was able to raise awareness for ASITN dramatically. Read on to find out Medium Blue delivered SEM services with demonstrated ROI.
Inviro Makes Its Point with an Organic SEO Campaign
As a small, relatively unknown company about to stand up against three larger and better-known competitors, Inviro Medical Devices knew it had to do something dramatic to get noticed. The infection control company had recently launched its innovative InviroSNAP! safety syringe, designed to reduce the risks of needlestick injuries to healthcare professionals. Inviro needed a way for key decision makers at hospitals, medical centers, and doctors' offices to learn more about this valuable product – and to get the orders rolling in.

Medium Blue has been our trusted SEM partner for over three years. They provide personal service and consulting that helps companies of all sizes and can scale in-step as you grow. For companies that don't have the bandwidth to fill this need in-house, Medium Blue fills the gap as if they were working for your company.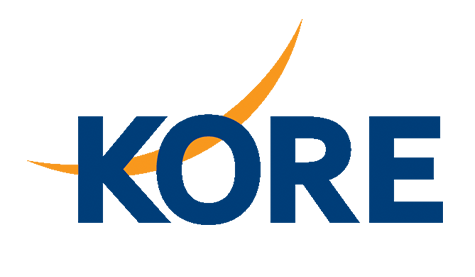 – Norman Miglietta, Director, Group Marketing
KORE Wireless Group, Inc.
GET YOUR FREE ANALYSIS
Ready to get a complimentary, expert analysis of your current search engine marketing performance? Fill out the form to the right and one of our experienced, certified specialists will evaluate your website. Your custom analysis will include actionable insights to improve your online presence and comes with no obligation.